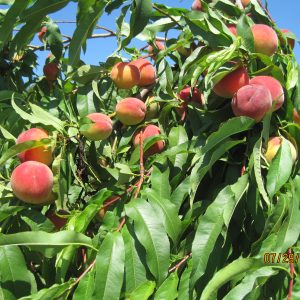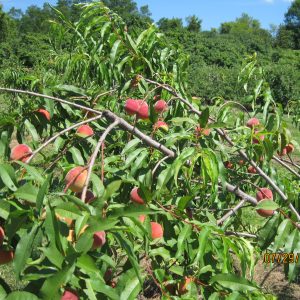 Rain has been a descriptive word for this summer.  To do our part for the environment, we collect rain for our trees every year. This year, the water truck ( 1,000 litters ) is often overfilled with one rain fall while it usually takes a week or two in previous years.
With Jesse's painstaking care and effort, our peaches still are coming along nicely,  will be ready to celebrate our Civic Holiday long weekend.  With warmer weather forecast this coming week, you should be pleased to see how much these peaches will size up.
Apple and Pear are also ready for market in the Mid August, thanks to Jesse's persevering effort.