A torrential storm whipped through southern Ontario the evening before the hand thinning was scheduled, luckily the day after wasn't due for any rain. Our day started with a chilly windy and cloudy morning, but all of us were still eager for our designated apple thinning party: Michelle's family arrived at the farm before 9 AM after a 1.5 hour drive on the highway, wondering if Michelle's parents left their house earlier on Saturday than the  regular work day. With the beautiful weather of 25c, sunny blue sky with white clouds flowing by, it was a beautiful day to get outdoors. With this highly productive volunteer  day, Our GTA city folk were enjoying their needed outdoor exercise with lots of fresh air and plenty of sun light as well as a lots of walking.
After 20 years of managing the U-pick apple orchard, Jess has plenty to say. New bred Patrick is eager to learn. and Jess is happy to transfer the knowledge!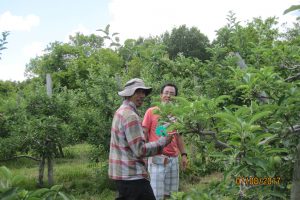 It takes 100% focus, and it's not as easy as it looks!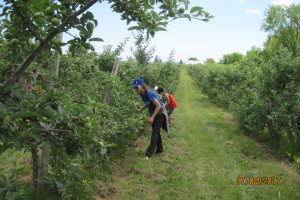 it is husband and wife's decision: which one to thin?: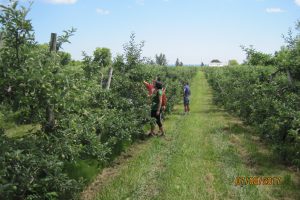 It takes effort to reach high to perfect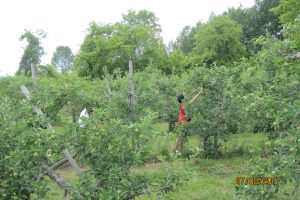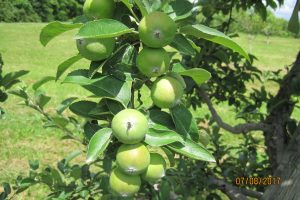 It takes some hard work and nail breaking effort to get what we want!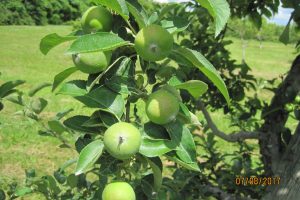 Our effort wouldn't be wasted, a bowl of fresh picked cherries is the reward before the apples are ready in August!